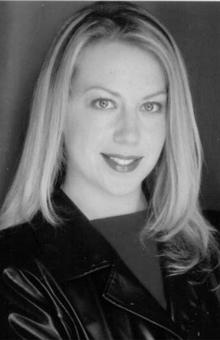 Quin Blake (647) 693-3078
featured post by Quin Blake, zenPeak Recruiting
The Top Three Ways to Spot a Resume Liar
How much of what you read on a resume is true? More than 53% of people lie on their resumes, which makes most of what you're reading a lot more fiction than fact! There are 3 top ways to recognize if the person you're thinking of hiring is a resume liar. All 3 are equally important and when used together are highly effective in finding the most trustworthy Candidate for your company. This is the process we use when recruiting someone for one of our Clients.
There is great value in using Emotional Intelligence (also known as EQ) to hire employees to give yourself an advantage in such a highly competitive business world. Your bottom line will be directly impacted by critical success factors like stress management, assertiveness skills, empathy and political & social acumen. Using the EQ test profile will allow you to assess these factors accurately.
We use an online profile that measures many competencies including integrity and trust and also shows a person's ability to promote themselves and perform in an interview. EQ Testing and Assessment helps match the Candidate's personality to the competencies required for the position, it confirms their motivation, attitude and compliance and helps identify if they will put their own needs above the company's interests. It will also show if they will be great in the interview, but maybe not so great in the job. Each profile suggests whether the Candidate will be low, medium or high risk for a specific position. At zenPeak, we do not present high risk Candidates to our Clients.
Please note that this step alone is not enough to make a decision to hire someone or not. Reference checks and a face to face interview create the entire process necessary to weed out the liars.
This is a very important step, especially if you are doing the hiring yourself. It is also an essential step if you are unable to take advantage of the EQ testing and assessment. A thorough check of references can easily uncover a resume liar.
Schedule a telephone interview for each reference that lasts 20 to 30 minutes and do not accept any excuses no longer with the company, are out of town and can't find their number from the Candidate for not providing contact information for references.
We only use work references where the Candidate has either reported to the reference or the reference has reported to the Candidate. Do not accept friends, relatives or co-workers as references.
We then use the results of the EQ testing and assessment to focus on any areas that may be of concern and verify information that has been given to us by the Candidate: salary, capabilities, length of time in a position, responsibilities and competencies.
The Face to Face Interview
Just because someone delivers a great interview doesn't necessarily mean that they will be good at the job. They are an excellent self-promoter and can appear interested and excited during the interview, but they may be a great disappointment in the position.
You need to dig deeper into their past performance during the face to face interview. This is the opportunity to ask questions that will help determine if the Candidate's previous experience is truly what they claim it to be. Are they as competent as they claim? Can they offer examples to back up what they have on their resumes or are they liars? Put their integrity and honesty to the test.
Be prepared & read their resume in advance and have specific questions in mind regarding their previous experience on and off their resume (job titles, commissions, bonuses, income, responsibilities) and have extreme focus on their competency and experience.
It's not unusual to uncover a mistakes on a resume and using the EQ testing and assessment, checking reliable references and having that face to face interview will help you feel secure in the knowledge that you have done your due diligence and can make an educated decision about the Candidate.
Quin Blake, of zenPeak Recruiting, services Clients from Toronto GTA North up to Newmarket and Barrie. Using zenPeak's proven system, she delivers peak performers to Clients who don't have the time to do it themselves. zenPeak Recruiting helps Clients hire the best people, cut costs and reduce risk.