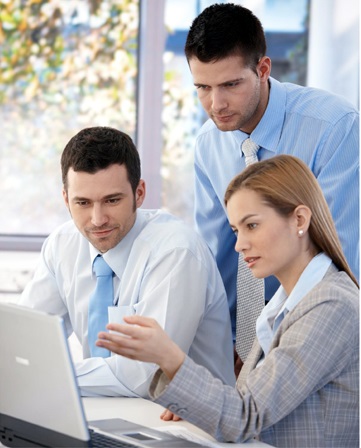 The zenPeak Outplacement Program teaches Candidates to use both online tools (applications, email, social networks) as well as direct contact with hiring managers and decision-makers.
The key deliverable is training Job Seekers to deal with the traps of online Job Search and get job interviews.
Ideal for any career level including Leadership level and Senior Executives (zenPeak's business focus), our Outplacement Service is designed to be economical for today's fiscal reality; and is setup to get more companies committed to helping workers, at all salary levels, through a transition.
Ask about a no-charge trial! If you are currently using an outplacement service, try zenPeak's Outplacement Service at a fraction of your current cost!
The zenPeak Outplacement Program is designed to help workers get a new job.
Four areas of transition support :
Resume – We teach the Candidate to write and edit their own resume, using a powerful format that is quick to update for each opportunity.
LinkedIn– We help the Candidate write a 100% complete and optimized LinkedIn profile.
Interviews – Candidates get prepared for telephone and face to face interviews; learning how to communicate their success stories, handle questions, talk about themselves and more.
EQ – We take the Candidate through their Emotional Intelligence profile and discuss the findings to improve their interview performance.
The program is focused on what is working for job seekers in the marketplace today.
hands-on no spoon feeding
we train Job Seekers to quickly target resumes for each opportunity
we teach self-promotion & communication
includes two 90 minute face to face sessions one on one with the Candidate
we give Candidates realistic expectations and the tools and insights they need to avoid wasting time when looking for work
Ask about a no-charge trial! If you are using Outplacement Services and looking to try something different give us a call.
Please call directly for more information: 416 733-3001 or email