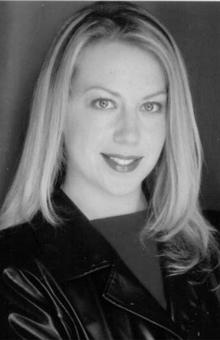 featured post by Quin Blake, zenPeak Recruiting
How to Prepare for an Interview
You've fixed up your resume, poured over hundreds of job postings, applied to some, and now you have an interview. There are several things you can do to make sure you walk in to your interview feeling confident, calm and ready to impress.
Know the company. Take some time to research them online. Look up their website and understand their products or services. Find out how many countries the company is in or how many employees there are globally. Search out some press releases for any news stories. Being able to congratulate them on an award they just received will go a long way with being remembered.
Quin Blake (647) 693-3078
quin.zenpeak@gmail.com
Know your resume. Even if you just finished updating it, know what's on there. Be prepared to answer questions on anything you have listed on your resume. Be prepared to answer… "Tell Me About Yourself". The more familiar you are with your resume, the easier it will be to answer questions about it. Nothing is worse than being dumbfounded when asked about something on your resume you have completely forgotten about. The interviewer will be looking for validation on your part, so the quicker you can confirm information on your resume the more trustworthy you will appear. Bring extra copies with you. This is beneficial if someone else decides to join in the interview & saves time if the interviewer happens to misplace yours. It shows you are prepared and thinking ahead. If your references are not included with your resume, make sure you have extra copies of them with you at the interview and that they are up to date with current phone numbers and email addresses.
Dress for success. Put some effort into your clothing for the interview. Wear a suit, make sure your shirt is pressed and you look well put together. Dress like a professional unless you have been recommended to wear something else by the company. Don't show too much skin and less is more when it comes to jewellery and makeup.
Stand out in the crowd. Think about what you can do to be remembered most out of all the applicants interviewing for the position. Think about the questions you might be asked, considering the information on your resume and practice answering in a "what I can do for you format." Have examples of situations prepared to back up these answers and make sure to share numeric results. For example, increasing profit, decreasing costs, large growth under small budgets, etc.
Come prepared with some questions. When the interviewer asks if you have any questions you won't have to sit there twiddling your thumbs saying no…I don't think so. You'll have your list and will be ready to pull it out. Ask about what the company strives for and what you should strive for as their employee, inquire about what you will need to focus on in the first three months, find out it this is a new position or if you are taking it over from someone else. You can even ask the interviewer what they like about working for the company. Avoid asking about salary, vacation time or benefits if you don't know this information already. It will be provided to you when the company deems it necessary.
Arrive 10 minutes early. This gives you a chance to have a few moments to organize your thoughts and take a few deep, relaxing breaths. It also shows the interviewer(s) that you respect their time and will be a prompt employee. Do a test run ahead of time and see how long it takes you to drive, park and enter the building so you know how much time you will need on the day of. Make sure you do your test run around the same time as the interview is scheduled for.
Don't forget to smile. It's the quickest way to make everyone feel more comfortable. Be genuine and sincere. If you've done all your homework then you should be able to enter the interview feeling prepared and ready to shine.
Quin Blake, of zenPeak Recruiting, services Clients from Toronto GTA North up to Newmarket and Barrie. Using zenPeak's proven system, she delivers peak performers to Clients who don't have the time to do it themselves. zenPeak Recruiting helps Clients hire the best people, cut costs and reduce risk.