production demo © Copyright 2017-2021 Geescore™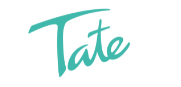 Marketing Executive
Company: Tate
Location: City of London
Position Title: Marketing Executive
A very well known professional services business based in the heart of the city of London is seeking a Marketing Executive, paying up to £15 per hour, to help support their in-house marketing team during a very busy period.
This role will be for a 6 month period, so all candidates applying must be available to work immediately. This will also be a fully remote working role with the opportunity to go into the office if you wish.
The role will be supporting the coordination and the delivery of the marketing activities for the team and will be the key support over the business in supporting the delivery of the marketing plan. The position focuses on delivering innovative programs, managing and measuring the effectiveness of all marketing activities of the business.
The ideal candidate will come from a marketing generalist background and will ideally have worked in a B2B or professional services company. You will have helped coordinate and deliver marketing plans both on and offline. You will have strong project managing skills as you will be the go to person for the marketing and comms team as well as the ability to juggle many projects of differing lengths at one time. you will be analytical as well as creative, having experience reporting on marketing results.
If you are an experienced marketing exec who is immediately available them please do apply now!
Please be aware this advert will remain open until the vacancy has been filled. Interviews will take place throughout this period, therefore we encourage you to apply early to avoid disappointment.
Tate is acting as an Employment Business in relation to this vacancy.