production demo © Copyright 2017-2021 Geescore™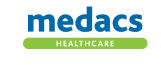 Chemotherapy Nurses - Staffordshire
Company: Medacs Healthcare
Location: Stoke on Trent
Position Title: Chemotherapy Nurse
Are you an experienced Chemotherapy Nurse? Do you want to be able to work flexibly, choosing shifts that fit around your busy schedule? Medacs Healthcare is recruiting RGN's to work in NHS hospitals on a temporary basis in Stoke on Trent, Staffordshire. If you're an experienced Chemotherapy nurse who is keen to make a difference, then we'd love to hear from you.
Requirements
Current NMC Pin No
Hep B, MMR, Varicella and TB scar proof
Minimum 6 months recent relevant UK experience
Responsibilities
To maintain a high standard of caring
Assisting with medication
Good recording keeping
Benefits
Holiday pay
Experienced & dedicated consultant
Free mandatory training
24 hour support
PAYE, Umbrella and Limited Company staff welcome
NEXT DAY PAYROLL FOR PAYE EMPLOYEES
Why Medacs Healthcare?As a preferred NHS supplier across England, Scotland and Wales, we are a great option for general and specialty nurses looking for the flexibility, choice and additional income agency work provides. We also have plenty of private work options, friendly staff and are always looking to provide the best, most helpful experience for our agency nurses, such as our agency nursing pay rates and payment guide and UK map of hospital locations where we currently have agency nursing shifts.Apply today: Simply click the 'Apply for This Job' button below or email your CV to nursejobs@medacs.com. Alternatively, call the Recruitment Team on 0800442207 or 01785236202.We look forward to working with you.Medacs Healthcare is acting as an employment agency on this vacancy.