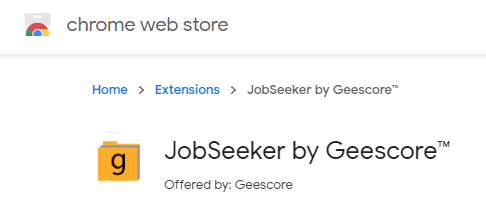 Get a high score, and get connected to the Hiring Company *
Jobseeker by Geescore™ is a scoring tool designed to help Jobseekers in their job search.  Open up any job posting in your chrome browser, launch the chrome extension, and within a few seconds you can get your score for any job posting, anywhere.
*connection of high-scoring Jobseekers to Hiring Managers is done on a best efforts basis for Jobseekers on the paid premium service.